ABOUT
I am a multi-talented and detail-minded professional with 19+ years in web development business. Utilizing both technical skills and design aptitude help me to look at the problem from a very different perspective and therefore be more flexible in creating cutting edge websites, programming online systems and/or resolving programmatic issues.
Experience
While working and living internationally in North America, Australia and Europe I managed, designed, coded and programmed dynamic and static web sites with database driven, interactive elements. With PHP programming being my forte I also developed my own browser-based and cross-browser Content Management System. I have helped web development companies to expand and reach new level and new market.
Skills
Although PHP programming is the preferred service I offer for the clients, I am not limited to just that, the programming. I specialize also in coding websites using modern and newest technics of CSS and Responsive Web Development. Starting with a blank sheet and a site-to-be-built laid out in a form of Photoshop design, I write the lines of code that will eventually become a fully functional website.
It does not matter what sort of service is requested from me. I do think big, I do act big and I use my know-how to its limits. Since I learnt the programming by myself I am limited NOT to any boxed ideas.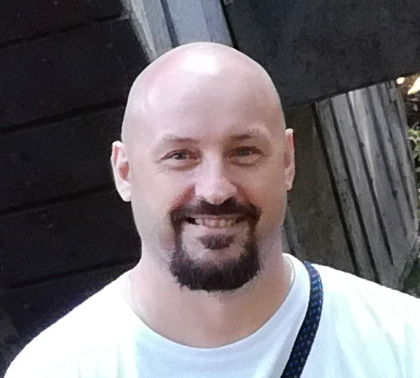 Summary: Font-end and Back-end developer, also designer with 19+ years of experience. Currently based in Poland. Eligible to work in the US (US Social Security Number holder) for any employer on W2 / 1099 basis. Utilizes both technical skills and designing aptitude. Lived and worked in Europe, Australia and North America
PHP CMS HTML5 CSS3 RWD OOP MySQL PDO Javascript jQuery Ajax JSON GIT SVN Bitbucket GitHub Jira Gulp SASS Python Django REACT JS Mail Chimp E-Blasts Newsletters Virtual Tours PSD to HTML