Project:
Ruby O'Campo
The site of local (Los Angeles) graphic designer. The look & feel was designed by the artist herself.
Features
Basic CMS (based on a text file) that allows adding new projects within each category - submenu for each page is created on the fly, and depends on the array's number.
Each project's image, that is presented to the viewer, can be actually sliced into many parts (it's up to site's owner) in order to reduce download time.
The script I wrote calculates how many slices (images) are there for each project, and then prints them out side by side, so they look like a one image (see the screens fou4 and 5ive).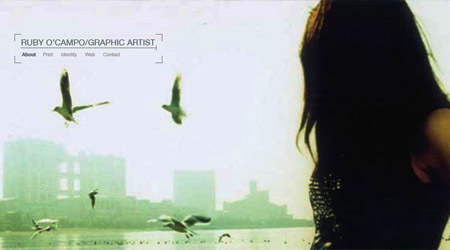 Skills used:
coder
programmer