Project:
Basilica of Swidnica (2002)
The idea of this site was born in my mind in 2002. In cooperation with local photographer and two historians, the site was created in order to promote that beautiful piece of architecture dated from the Medieval times.
Features
Virtual Tours - set of 360° photograpy of the inside (and outside, too) of the beautiful church.
Originally - three types of Announcements, managed with the Admin Panel
Admin Panel
Three language versions
"Send A Postcard" feature ( my own idea, as it turned out, one of a few at that time. Programmed and coded from scratch to end by yours truly )
Guest Book - a relict, these days it is called a 'Comment' sections. Nevertheless, the thing was programmed by me.
The photos were taken mostly by me and some by the owner of then-active Australian company who was kind enough to lend me his photo equipment.
Note:There's a new version, WP-based, to be located in the main grid.
To visit the original site, please click this link: Bazylika Swidnicka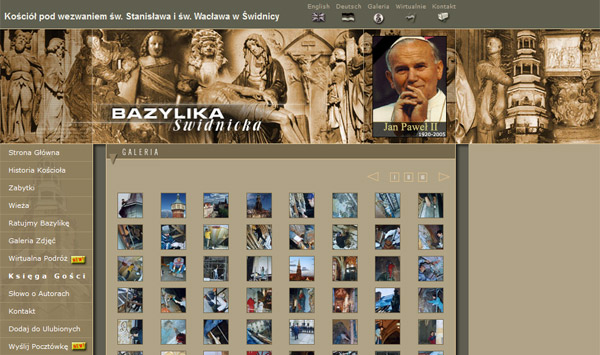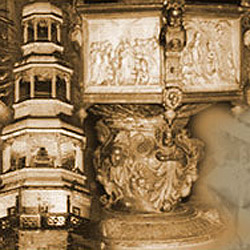 Skills used:
coder
designer
programmer